It is a story like none other: George Harrison reached the glittering pinnacle of musical fame as a Beatle—then gave up superstardom to search for God. In the unique and intimate biography Here Comes The Sun: The Spiritual and Musical Journey of George Harrison, historian Joshua M. Greene, who studied under Harrison's yoga teacher and recorded with the former Beatle, provides a moving portrait of one of the twentieth century's most extraordinary people. Greene draws on riveting firsthand accounts and verbatim transcripts of little-known conversations to personalize this revealing, authoritative book.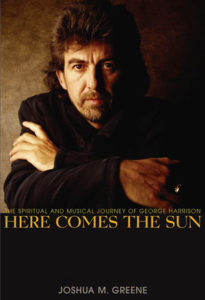 Like his fellow Beatles, George escaped from the gritty streets of working-class Liverpool, survived a tough musical apprenticeship in underground clubs in Liverpool and Hamburg, and became one of the most famous and successful music artists in history. Quickly disillusioned with both the price and the rewards of celebrity and content to let Lennon and McCartney bask in the limelight, he began the journey that would transform his music and redefine the rest of his life. Here Comes the Sun traces George's exploration of Eastern religion from his first visions in the mid-sixties to his increasingly important meditation practice; from his studies and lasting friendship with Ravi Shankar, who showed him the harmonious link between music and spirit, to the profound devotion of his later years.
Greene pays special attention to Harrison's stunning late-Beatles and solo career, revealing how such huge hits as "Something," "Here Comes the Sun," and "My Sweet Lord" were informed by George's ever-deepening spirituality. The "Quiet Beatle's" spiritual commitment prompted him to organize the Concert for Bangla Desh, a fundraising milestone in rock-and-roll history, and led him to make a worldwide number-one hit record from an ancient Sanskrit chant. Eventually, it was George's reverence for God that helped him find and live in love and peace in the years before his death in 2001 at age 58.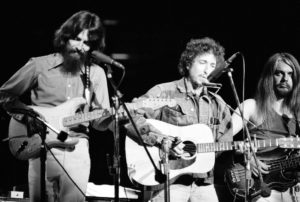 Written with a you-are-there immediacy and complete with dozens of rare photographs, Here Comes the Sun includes never-before-published anecdotes about Harrison's time with music greats such as Bob Dylan and Elvis Presley, as well detailed descriptions of his encounter with memorable spiritual figures. Here Comes the Sun offers an insightful, thought-provoking look at the inner life of one of history's most beloved artists—a fresh and highly rewarding book for Beatles fans as well as for any reader interested in the spiritual path.
About the Author
After spending thirteen years in Hindu devotional temples in India and Europe, Joshua M. Greene returned to New York, where he won awards for his children's books and films for PBS and the Disney Channel. His film People was nominated for an Emmy award, and he is a five-time recipient of TV Guide's Best Program of the Year award. Greene has also been Senior Vice President of Global Affairs at the PR firm Ruder Finn. He is the author of two previous adult books: Justice at Dachau and Witness: Voices from the Holocaust, which was made into a PBS-TV documentary. Greene is a popular public speaker and teaches in the Religion Department of Hofstra University.